Driven by passion for wildlife and concerned about the continuing decline of habitat, something had to be done!  The Brindley family, having been heavily involved in the political fight to save Greens Bush, wanted to continue their positive contribution towards the environment; hence, Wetland & Wildlife Creations was formed in the 1980's to specialise in conservation-based projects.  Initially we focused on wetland and creek restoration, but as the environmental movement grew, we expanded to cater for all aspects of restoration and enhancement.  We are now one of the most experienced environmental companies in Australia.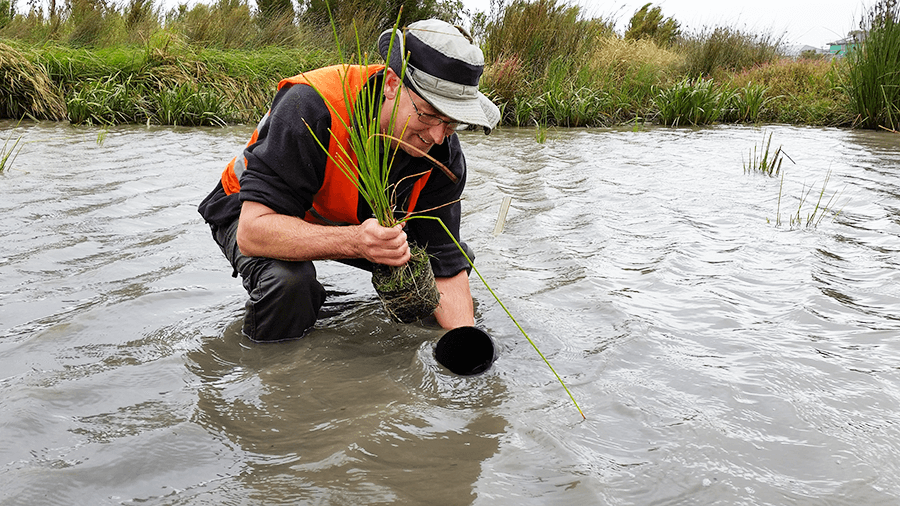 We believe in creating
COMMUNITY
Since the beginning, we have supported various like-minded organisations, focusing on humanity, the environment, or both.  We donate a percentage of profits per annum, while our employees donate countless volunteer hours, helping others achieve their environmental and social visions.
We are proud to support:
Habitat Restoration Fund
Peninsula Training and Employment Program
Rosebud Soccer Club
Somerville Secondary College
Focus
Riding for the Disabled
Devilbend Landcare Group
Merricks Creek Catchment Landcare Group
Peninsula Life Church
Coalition Against Duck Shooting
Peninsula Hospice
Fight for Life
Main Creek Catchment Landcare Group
AUSLIFE
Mornington Peninsula Youth Enterprises
We're proud of our
ACHIVEVEMENTS